I May Be Wrong: And Other Wisdoms From Life as a Forest Monk
'I read it, turning down the corners of pages I wished to refer back to, and marking certain passages with a pencil. By the end, almost every page was folded and marked' TELEGRAPH
'A book of some brilliance' DAILY MAIL
'Genuinely stays with you . . . Will encourage you to let go of the small stuff, accept the things you cannot control and open your heart and mind to a more happy and peaceful life' WOMAN & HOME
The internationally bestselling book of comfort and timeless wisdom from former forest monk Bjurn Natthiko Lindeblad
___________
Let me tell you what this book is not. It's not about religion. It's not about telling you how to live your life. It's not about taking on a new set of beliefs. Plain and simple, it's about how to relate to your own thoughts and emotions in a way that makes your life more enjoyable, more free, brighter, clearer and wiser.
We like to think we understand what's happening around us; that we can determine the path our life takes. But often, things don't go that way - in fact, they rarely do.
What helps us respond to life as it unfolds? To live freely, stay humble and find comfort in difficult times?
In the Swedish sensation I May Be Wrong, former forest monk Bjurn Natthiko Lindeblad shares his advice on how to face the uncertainty and doubt that is a natural part of life. We don't choose our thoughts. We don't control the shape they take, or what pops into our minds. We can only choose whether or not to believe them.
Infusing the everyday with heart, grace and gentle humour, this is a book to help us all navigate the realities of modern life.
___________
'With our potential to maintain a peaceful state of mind, it is possible to remain optimistic in the face of difficulties. Bjurn Natthiko Lindeblad, a former forest monk in Thailand, relates his experience of training to properly direct his thoughts which can benefit all' HIS HOLINESS THE DALAI LAMA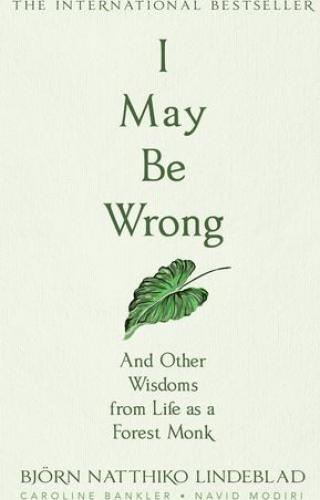 Trading Hours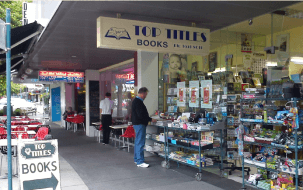 We are instore for click and collect
MON - FRI: 9AM - 5.30PM             
SAT: 9AM-6PM
SUN: 10AM-5PM
Location & Parking
You can find us at street level under the Dendy Palace Cinema, Brighton.
There is ample parking (90 minutes free) with an entry via St Andrews St.
Dogs are welcome!
Contact Details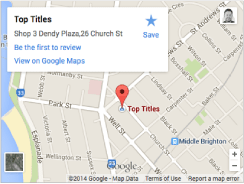 Shop 3 Dendy Plaza
26 Church St
Brighton, Victoria, 3186
PH: (03) 9553 8033
FAX: (03) 9592 6955
Email: enquiries@toptitles.com.au