A House Party in Tuscany
'A stunning book in every way. Amber Guinness paints such a dreamy, evocative picture of her home in the Tuscan countryside and of the sumptuous feasts she cooks there. I long to be there with her and to eat everything in this book.'
Skye McAlpine, author of A Table in Venice
'A truly beautiful book with food as colourful as paintings and thoughtful menus guided by the Tuscan seasons.'
Emiko Davies, author of Torta della Nonna
'A peculiar attribute of the landscape surrounding Arniano is the ever-changing light. Early in the morning, there is an extraordinary mist that sits in the valley and interweaves through the hills, allowing just the tops to show above the smoky clouds. These changes bring with them new moods and shadows, drawing our painters to different views and areas of the garden throughout the day. By the evening, everything has altered again, and there are often intense sunsets, bringing silhouettes from the trees and much darker, richer, olive colours.'
There are many farmhouses in Tuscany, but few are quite so magical as Arniano. It is here, in this 18th-century podere, that Amber Guinness grew up and learned to cook. And it is here that she established The Arniano Painting School, a residential painting course and immersive art and food experience.
'As I look through the recipes and think about the common thread that binds them, I realise that they all exemplify a fundamental principle of Italian home cooking. Which is that simplicity - and keeping ingredients as close to their original form as possible - leads to the most delicious and rewarding food. The beauty of Italian cooking is that it is not about fancy sauces or preparation techniques. Rather, it is about bringing out the best in what you are cooking, through patience, constant tasting and the development of flavour - sometimes using nothing but some olive oil and salt.'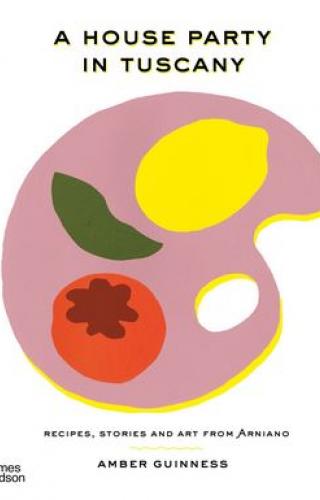 Trading Hours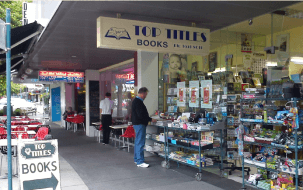 We are instore for click and collect
MON - FRI: 9AM - 5.30PM             
SAT: 9AM-6PM
SUN: 10AM-5PM
Location & Parking
You can find us at street level under the Dendy Palace Cinema, Brighton.
There is ample parking (90 minutes free) with an entry via St Andrews St.
Dogs are welcome!
Contact Details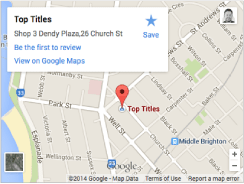 Shop 3 Dendy Plaza
26 Church St
Brighton, Victoria, 3186
PH: (03) 9553 8033
FAX: (03) 9592 6955
Email: enquiries@toptitles.com.au